Life is so so so much better with friends! These friends to be exact! We are are up too late (for our own goods) chatting and creating classroom materials to make your life easier. This month's giveaway is fabulous!
Click each pic, follow, and comment for a chance to win. Oh and did you see those cute birds in the graphic? Let me tell you each of us has a "bird" story to share. Oh yes, that's right a bird story.... don't we all have a bird story? This group of friends either loves them, are freaked by them, or have had an encounter worth reading about! Click a pick to head on over.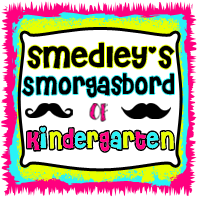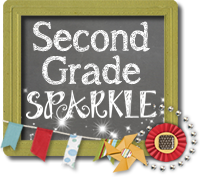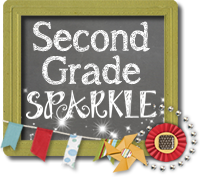 In our old house, we had a bat problem shortly after we got a new roof and covered the fascia with trim.
For several days there had been some "black rice" on our stoop. It sparkled a bit. We faithfully swept it off each morning, stumped by what it could be. Each morning there was more black rice. Took us a few days to realize it was bat guano. EWWW!
Once we thought that's what it was, we stayed outside at dusk. Sure enough, a bat swooped out of the fascia at the peak of the roof.
And another bat swooped out.
And another...
And another...
We stopped counting at 48 bats. We still heard more squeaking.
AHHHHHHHH!!!
What does one do when you have a zillion bats???
Call...the BATman!
He was a trip! (I do recommend him if you have a bat problem in the Milwaukee, WI area...despite what you are about to read.)
See...he came out and installed steel wool around the fascia wherever there was a crack larger than the small side of a match book. That's ALL the space bats need!!!!
He also installed a one-way door so that the bats could get out that night but not go back in.
Here's where it gets even freakier!!!
See...I was pregnant...the contract above was from July 6th...I had Zach on August 4th...so I was verrrrry pregnant.
Well, my mom and her friend were in town to do the Danskin Triathlon and staying with me for the weekend. We were having all kinds of fun working in the nursery.
My stepdad built the crib and helped us put in the wainscoting. Loved that nursery...a children's literature theme.


Jeff was downstairs laying on the couch watching television that night when all of a sudden he screamed. Screamed.




Then hollered, "BATS ARE EVERYWHERE!!!!!!"




He was exaggerating maybe a wee bit.




See...there were *just* four bats flying around INside our house.




So, technically not "everywhere."




The bats did NOT like the steel wool, so "Batman" said they somehow went down the studs into the basement, then flew up because they were so freaked out by the change in their habitat.


But 4 bats IN the house???? OHMYGOSH....insane, insane, insane. (not the fun insane like being in Oprah's favorite things audience, but the insane, insane. Like go cray-cray QUICK insane.)




Two bats exited the house fairly quickly once we opened the door. The other two...not so much. They, apparently, were babies and didn't understand how to head for the outside.




We had to go into "Bat Mode" every night for a week or two until we could get them out of our house. Being nocturnal, they'd sleep during the day. Around dusk they'd wake up and start flying around our house. Bat Mode means we'd close the door from the kitchen to the dining room and the door from the kitchen to the family room.




We'd watch them flying around our kitchen from outside in the back yard and open the door trying to get them to go out. Unsuccessfully.




One night, we noticed only one.




The next day...I made brownies.




The day after that...my husband smelled something bad. Really bad. Like carcass bad.




After MUCH following of his nose to no avail he decided to pull the oven out from the wall.




He sniffed his way to the vent in the back of the oven and got the screwdriver out to take off the vent for a closer look...
So...this is what he did...
And yes..we'd already eaten the brownies.
As for the other bat...that's a whole other story and if I can track down the video we took, I MUST post it for your entertainment.
Is it wretched that we didn't mention the bat problem a few years later when we sold the house? We never had them again.
Thanks, BATman!
Life gets so cray cray at times.
When was the last time you tried to hooler-hoop (in Emily speak)? For me...it was this week. We've FINALLY had a few nice days weather-wise and it's been a blast to giggle with my daughter while attempting to hooler-hoop. Emily has it DOWN! Me? Not so much. :)
It's been 90 days since I had a Diet Coke. I still want one sometimes, but for the most part, after getting through the first few weeks, all I want is water. Soooo glad to not have that, "I want a Diet Coke," thought obsessing around in my brain.
Don't forget to leave a comment to enter! Seven chances to win, by entering, following and commenting on each of my buddies' blogs!
AND...
Link back up with Doodle Bugs by clicking her graphic below!